Strong Position. Strong Returns.
Coterra is a premier, diversified energy company based in Houston, Texas and committed to delivering returns on and of capital across industry cycles. Our company was formed through the combination of Cabot Oil & Gas and Cimarex Energy.
We hold top-tier assets onshore in the United States with a deep inventory of high-quality development projects with an industry-leading cost of supply. Our commodity and asset diversification help mitigate cash flow volatility and enable investment and returns to support long-term value creation.
Permian Basin
The Permian Basin is one of the oldest oil and gas producing basins in the United States. Coterra's acreage is located in the Delaware Basin region which spans west Texas and southeast New Mexico. Our core acreage position includes 234,000 net acres with multi-zone development opportunities. We are currently focused on developing the Upper Wolfcamp, Bone Spring, and Avalon. Our key sustainability practices for this asset include the use of electric horsepower for power generation, an on-demand pipeline system for recycling water, and lowering emissions through reducing flaring activity.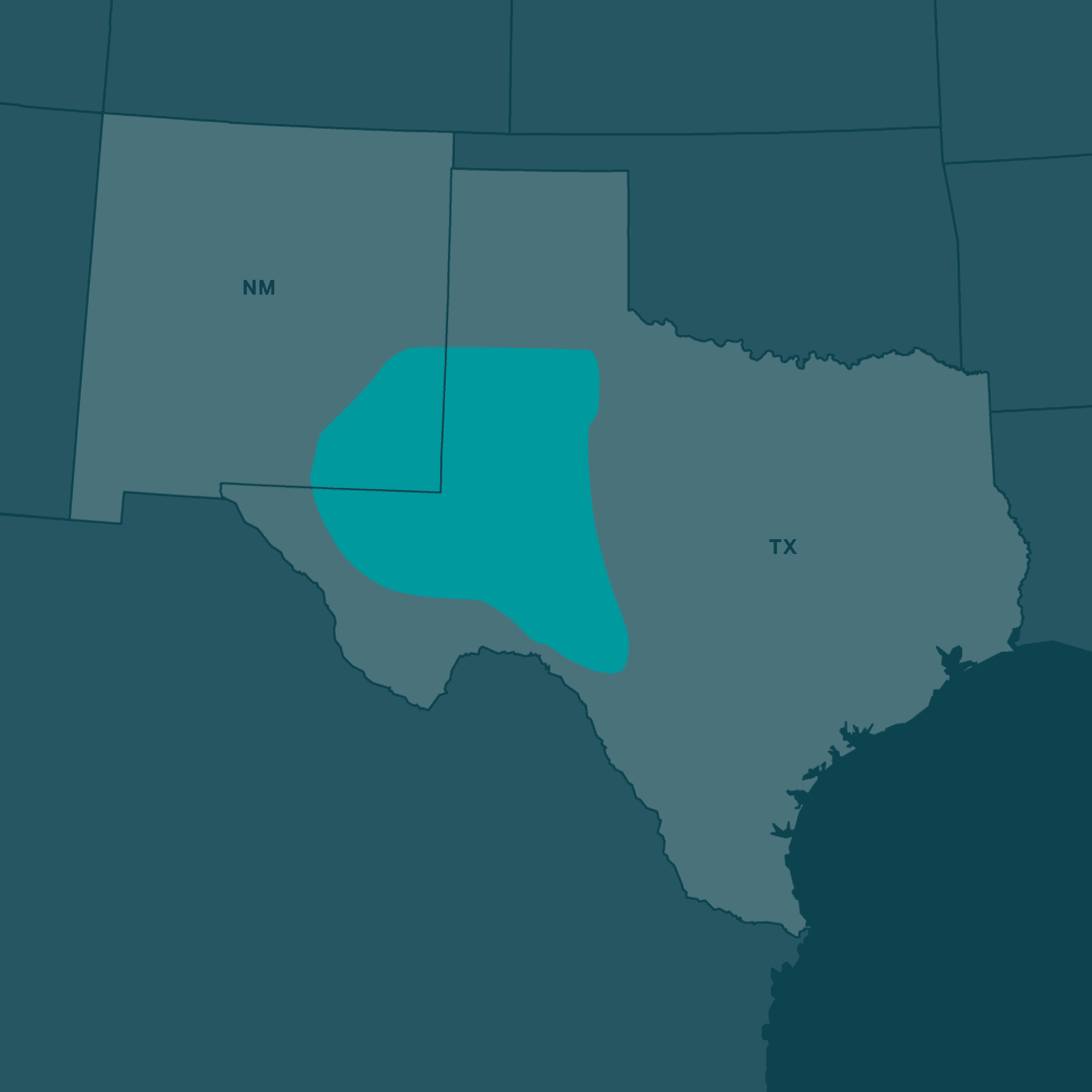 Target Zones
Wolfcamp
Bone Spring
Avalon
Year-End 2020 Reserves
362 MMBOE
2020 Production Volumes
184 MBOEpd
63% Liquids
37% Natural Gas
Marcellus Shale
The Appalachian Basin is home to the Marcellus Shale. Coterra's operations in the region are primarily concentrated in northeast Pennsylvania. Our properties are principally located in Susquehanna County, Pennsylvania, where Coterra currently holds approximately 175,000 net acres in the dry gas window of the play. Our key sustainability practices for this asset include field site reclamation, water recycling at nearly 100%, and the restriction of flaring to safety concerns only.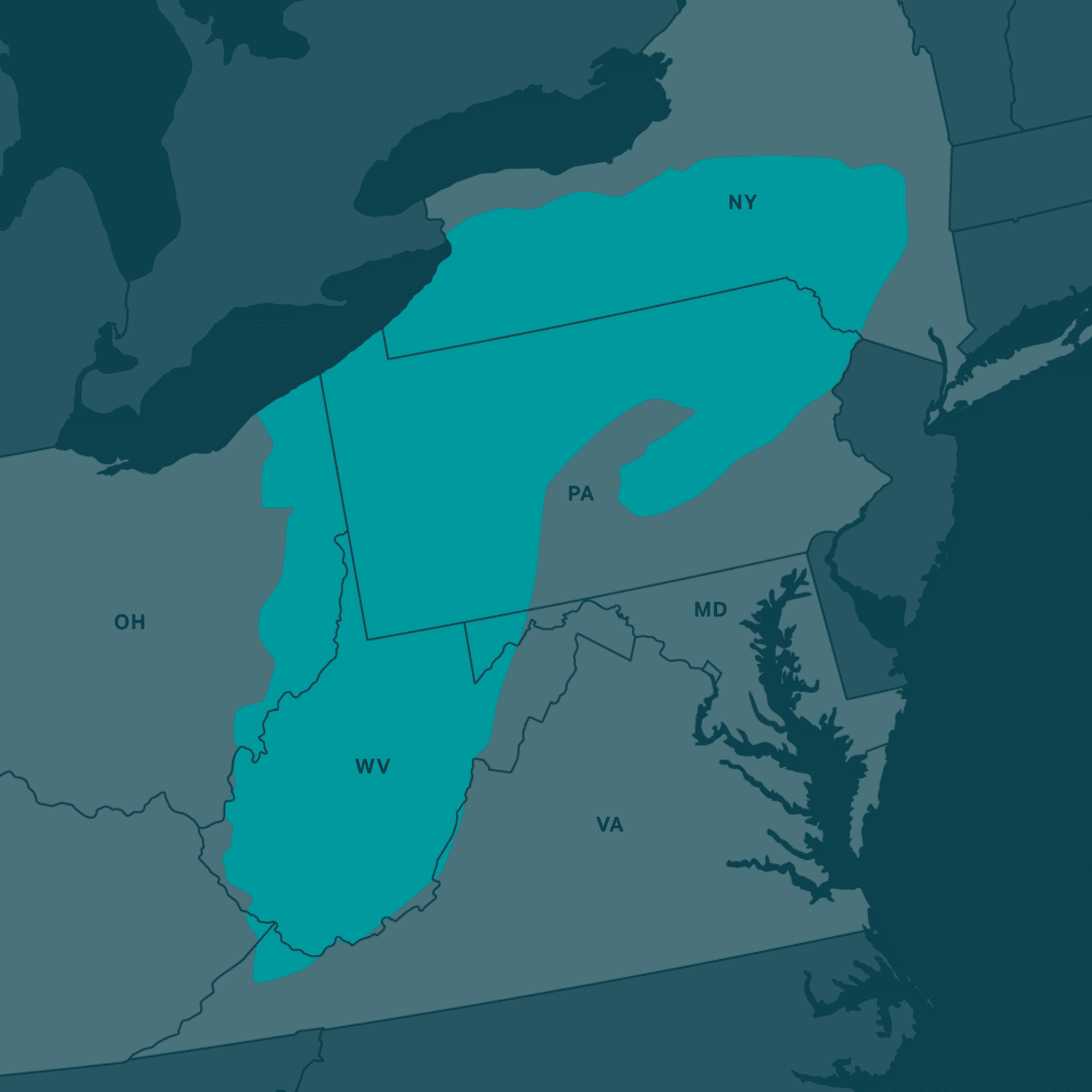 Target Zones
Lower Marcellus
Upper Marcellus
Year-End 2020 Reserves
13.7 TCFE
2020 Production Volumes
2,344 MMCFE/D
100% Natural Gas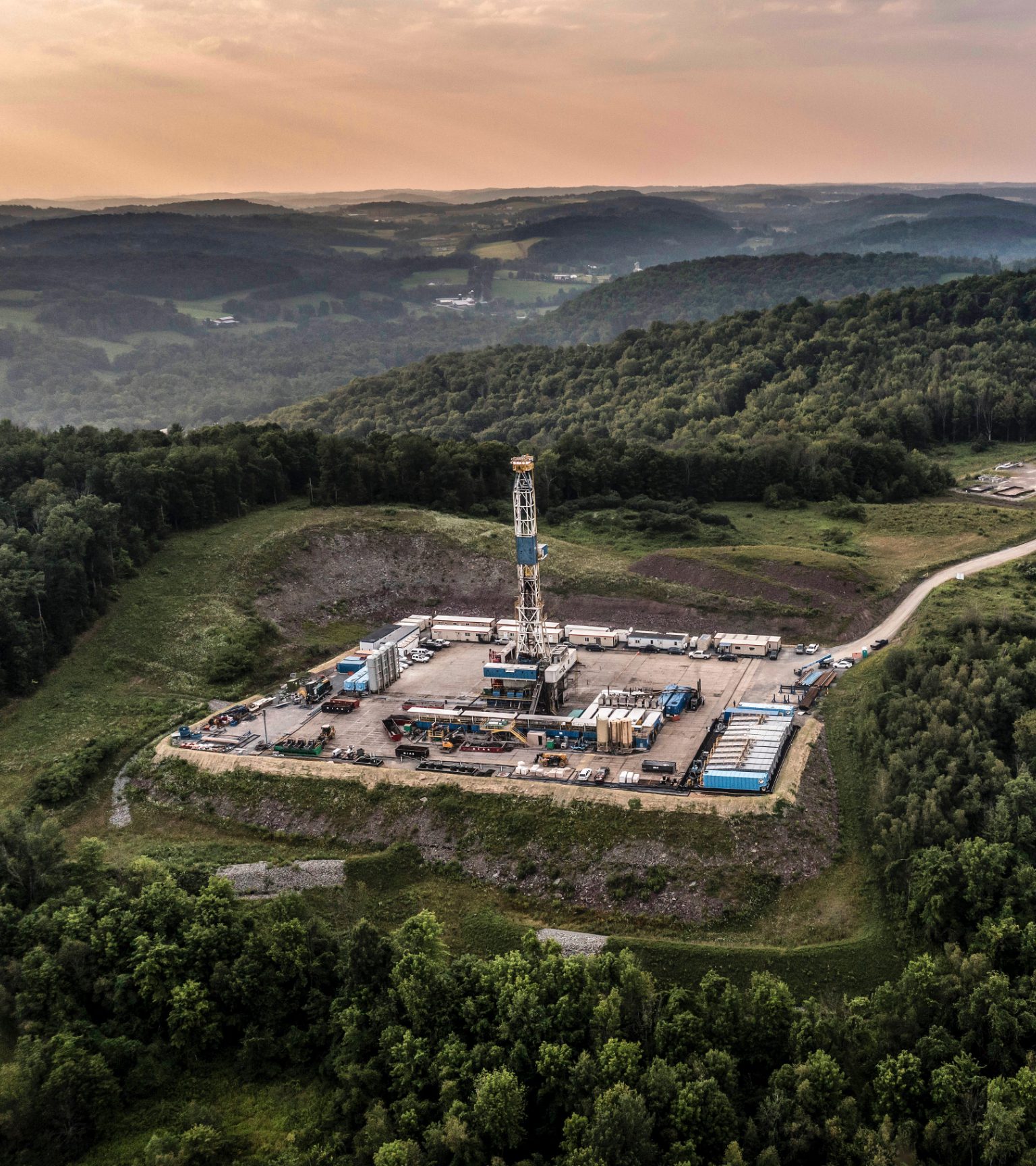 Anadarko Basin
The Mid-Continent oil and gas region has produced more oil than any other area in the United States since the first oil discovery in 1892. Coterra's assets are primarily located in the Anadarko Basin, where it holds an acreage position of 189,000 net acres. Coterra's activity is currently focused on the Woodford Shale and Meramec Shale in Western Oklahoma. Our key sustainability practices for this asset include the use of electric horsepower for compression and continuous emission monitoring.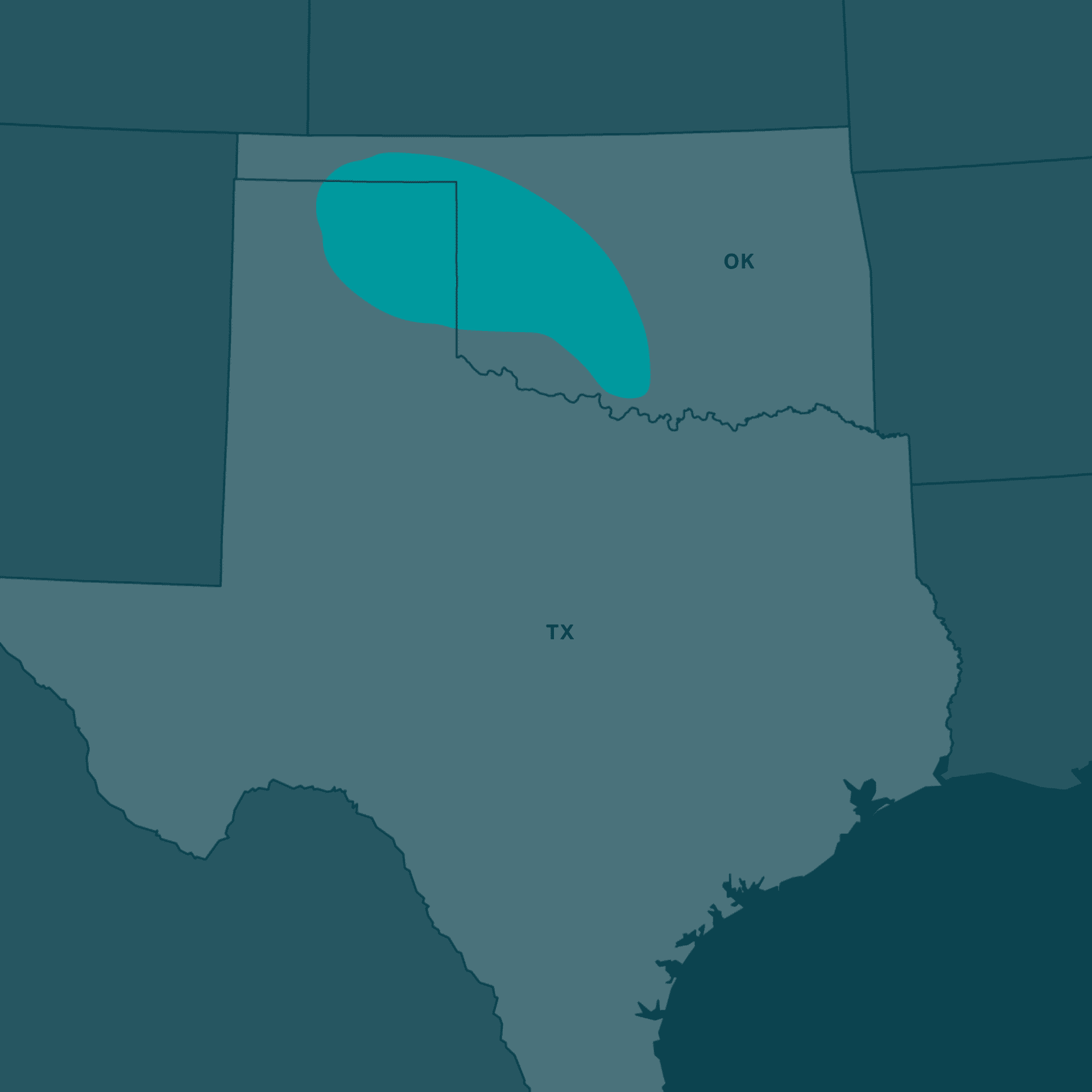 Target Zones
Woodford Shale
Meramec Shale
Year-End 2020 Reserves
169 MMBOE
2020 Production Volumes
68.1 MBOEpd
44% Liquids
56% Natural Gas