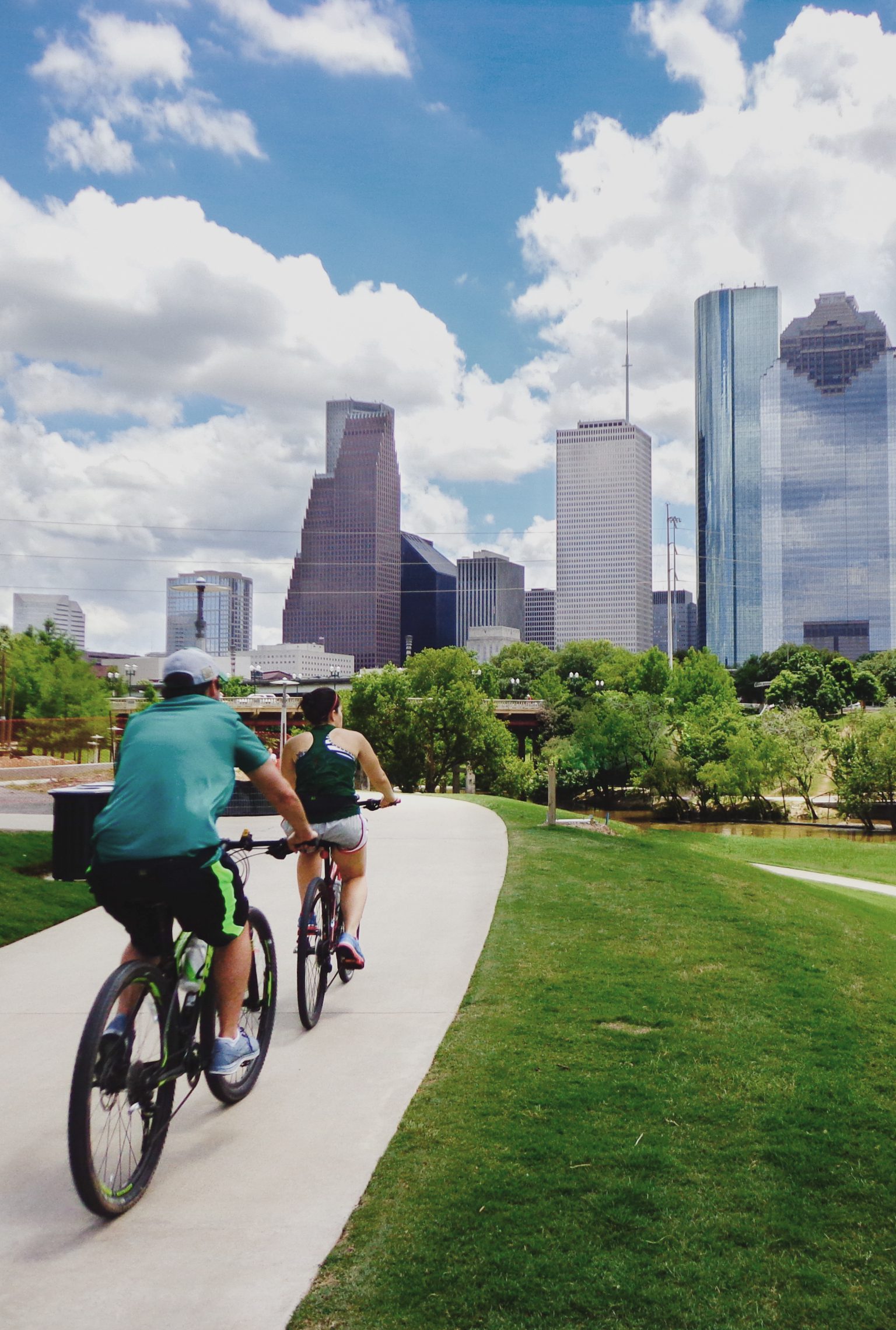 We're committed to giving back to communities.
At Coterra, we think of community primarily in two ways—it is both our company culture and the communities in which we live and operate.


At Our Company
Coterra recognizes diversity can lead to richer discussions, better productivity and increased long-term value creation. We focus on attracting high quality personnel who have strong technical competence, are not afraid to contribute new ideas, and work well in a team environment.
In Our Community
Coterra's operations are focused in the Marcellus Shale in Northeast Pennsylvania, the Permian Basin in the Southwest, and centrally in the Anadarko Basin. With our employees and their families living in the towns and cities where we operate, we have made the commitment to focus our efforts on building prosperity and safeguarding the neighbors and environment around us. Company contributions are considered on a case-by-case basis with an emphasis on organizations whose work has a broad impact on the community. In addition, Coterra has a charitable match program for employee contributions to 501(c)(3) organizations.
To learn more about our community involvement, visit our blog, Well Said Coterra, or find us on our social media channels.
Learn more about all the areas where we strive to make a difference and make lives better:
Minimizing Impact
Coterra's goal is to minimize our impact on the communities in which we operate. We are always looking to connect with our neighbors. When we are entering a new area or changing our operations significantly, we meet with the community to share a timeline and key attributes of our operations and to listen to community ideas and concerns.
We drill and complete multiple horizontal wells from a single surface location, and we have also increased the length of our horizontal wells. Both of these actions have decreased our surface impact. A smaller footprint has a positive impact on the communities in which we operate by creating less traffic on the roads, fewer tank batteries, fewer well sites and more efficient field management. Coterra also performs road construction and maintenance in its areas of operation.
In addition, we care for all the living creatures in our areas of operation. In the event we find an injured animal on our operations, we contact the appropriate wildlife rehabilitation center and local authorities as required.
COVID-19 Pandemic
When the COVID-19 pandemic struck, Coterra was quick to react to the changing needs of the community. We contributed $100,000 to the Greater Houston American Red Cross and $100,000 to the Southwestern PA American Red Cross. We then donated another $300,000 to the Community Foundation of the Endless Mountains in Susquehanna County, PA for small business assistance grants, food insecurity, and various other needs such as rent and utility bill assistance. Coterra also provided Tyvek barrier suits, protective eyewear, hand sanitizer, and food to local hospitals and community service organizations. Additionally, we contributed $75,000 for tools like iPads, Chromebooks, and internet connectivity to aid Northeast Pennsylvania schools with their sudden transition to virtual learning, ensuring students could remain connected to their teachers.
Accessible Healthcare
We set out to create a more accessible healthcare system for residents after discovering residents had to drive almost an hour to get primary or emergency care. Together with the community and various other partners, we raised $4.4 million to build the Endless Mountains Healthcare System (EMHS). EMHS opened its doors in 2013 and replaced an outdated facility that was not able to meet the needs of NEPA residents. The state-of-the-art facility has 24 beds, operating rooms with endless amounts of natural light, an updated lab, a separate emergency entrance, and most importantly better privacy for patients.
Food Insecurity
Coterra understands that food insecurity is a significant issue that plagues Northeast Pennsylvania. Through partnering with local organizations, we can address these issues and combat them head on. Our most recent initiative is pledging to donate $1.5 million to the Weinberg Northeast Regional Food Bank through the Neighborhood Assistance Program over the next five years to help end hunger across the area. The funds will be distributed to local food banks around the region where they will directly serve the residents. In additional to our food bank partners, we work closely with Fill a Glass with Hope and Hunters Sharing the Harvest to bring fresh milk and protein to those in need.
Workforce Development
Building a strong workforce is a pivotal part of our community engagement efforts. We recognized that accessible education opportunities were a barrier standing in the way of residents finding good careers with family-sustaining wages. In the past decade, we have invested over $3 million in education programs in NEPA that produce graduates who will work directly or indirectly with the oil and gas industry.
In 2010, Coterra worked with local partners to construct the Lackawanna School of Petroleum & Natural Gas. The school offers nationally recognized programs and gives students classroom and hands-on learning opportunities. It has gained so much success over the years that the school is moving to a new, larger facility that can support a bigger petroleum and natural gas program, as well as other programs such as business and human services. Another educational initiative that Coterra took on was the Commercial Driver's License school at the Susquehanna County Career & Technology Center (SCCTC). Coterra and several local businesses joined together in 2019 to construct the building and driving course on the SCCTC campus. This was an effort to combat the severe shortage of licensed commercial drivers in our operating area and across the country. Coterra took the lead in organizing and financially supporting the entire project, including donating a top-of-the-line driving simulator. The school began its first round of day and night classes in June 2020. Graduates have been successfully securing new jobs with family-sustaining wages at local companies, including Coterra's wholly owned subsidiary, GasSearch Drilling Services (GDS).
Educational Assistance
Coterra has helped to develop the Mobile Oilfield Learning Unit (MOLU) that brings STEM (science, technology, engineering and math) education to students in Pre-K through 12th grade. It contains six sections with 24 different activities designed to teach subjects like viscosity, drilling, and permeability. We also donate to the Tulsa Regional STEM Alliance (TRSA), which focuses on providing students access to high-impact careers in STEM. Specifically, Coterra sponsors an inspiring day of learning for 300 girls through the Sonia Kovaleski Day as well as an ongoing math mentor program in a Tulsa elementary school.
We also utilize the Educational Improvement Tax Credit (EITC) program to provide additional funds for things like scholarships, dual enrollment, energy classes, safety boots, equipment, and tools to Pre-K through 12th grade schools and career and technology centers. In 2019, our EITC dollars funded almost 450 scholarships. In 2020, they funded a 3D printer needed for a school's STEM curriculum and a driving simulator for the new CDL school which Coterra helped build.
Participating in the Permian Strategic Partnership (PSP), a coalition of leading Permian Basin energy companies work together with local leaders to improve the quality of place for Permian families. For example, Coterra is investing in IDEA Public Schools which supports the opening of 14 schools across Midland and Odessa by the 2024-25 school year.
Arts & Culture
Not only does Coterra make every effort to help with the basic needs of our community members, we are also dedicated to preserving and expanding the area's culture and rich history. In Pennsylvania, we work closely with the Dietrich Theater as it is a favorite spot among our employees and landowners. It has been around since 1936 and continues to serve as an economic driver in the area by offering movies, classes, and speakers.
A second historic treasure in NEPA that we have been working with for over a decade is the Dennis Farm. The land was first settled in 1793 by the family of Prince Perkins, a free African American, and we truly value the 200 years of documented history they bring to the region. Their focus on culture, education, and storytelling creates a remarkable atmosphere that has since helped them secure a grant from the National Trust for Historic Preservation. Coterra also saw the Dennis Farm as the perfect home to host the first Semiquincentennial Bell as part of the America250PA campaign to celebrate the 250th birthday of the United States of America.
We're also active in Texas and Oklahoma. We fund the "Free Sundays" program for the Museum of the Southwest in Midland, TX, allowing the community free access to art, science, history and culture. We also sponsor the Coterra Science on a Sphere (SOAS) at the Museum of the Southwest in Midland, TX, an interactive installment which assists in STEM education with partner schools in the area and allows visitors to learn about the Earth and other planets in a hands-on way. In Oklahoma, we sponsor programming for A Gathering Place for Tulsa, which provides a recreational, civic and cultural destination for Tulsa's diverse community. We specifically help to fund health and wellness activities, arts and culture exhibitions and performances, and nature and outdoor educational lectures and classes.